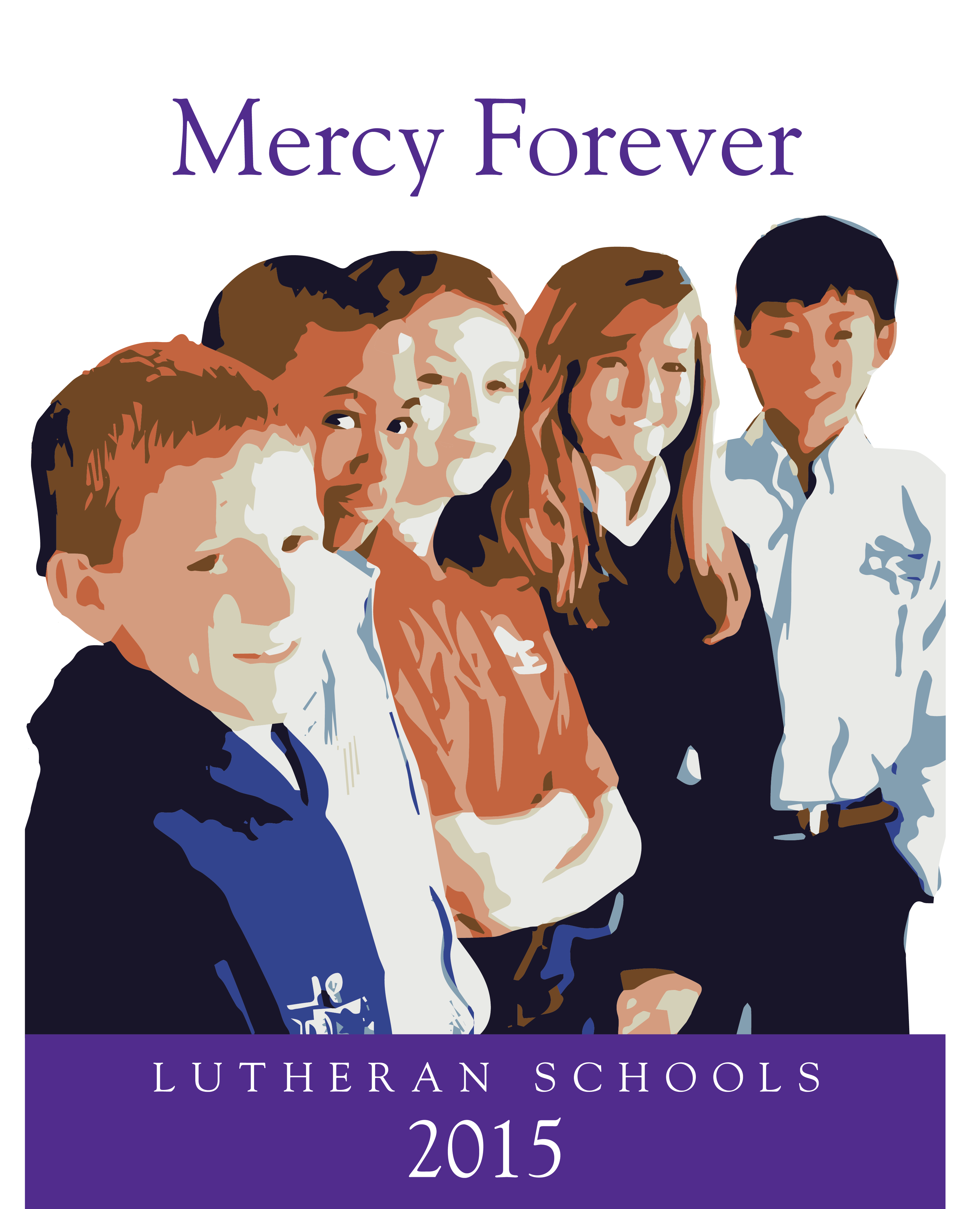 Today
begins National Lutheran Schools Week. Thanks be to God, I have been a Lutheran teacher for twenty-nine years. Celebrating Lutheran Schools means sharing, promoting and teaching Christ's redemptive work on the cross. This year's theme is
Standing in Christ, Serving others. Mercy Forever.
It's a privilege and blessing to teach the young men and women sitting in my classes. Teaching in a Lutheran school means that while I am in the midst of teaching Shakespeare's Macbeth, I can also allude to this
Higher Things devotion from Rev. Cwirla
.
Sin has left its mark on you - on your soul, your body, your mind, your psyche, your robes. The damned spot of Adam, the original sin and the origin of all sins - your lies, your immoralities, your blasphemies, your idolatries, your greed, your coveting, your murders, your disobedience, insolence, arrogance, hatred - there's no covering them up. They have all left a mark on you. You have blood on your hands. You search in this world for something that will wash that damned spot of sin away- drugs, alcohol, religion. You discover the terrible truth of Lady Macbeth. That damned spot doesn't go away, no matter how hard you try. Your prayers and pieties won't do it. Your guilt and shame won't wash it away. The smell of sin is on you and all the perfumes of Arabia will not sweeten it. And then you hear Jesus say, "I am coming soon, bringing my recompense to reward everyone for what he has done." So now what?
Not only do I have the blessed opportunity to share Shakespeare's literary treasures, I can also use those as launching pads into the eternal treasures of forgiveness, grace, mercy and salvation that are ours through Christ's death and resurrection.
The Spirit and the Church, say "Come." You are invited. Come. Come, you sinners, poor, broken, needy. Come, young and old, torn by guilt and shame. There is living water to refresh you here, cleansing blood to wash away that damned spot. Flush it down the drain of your Baptism together with the old Adam and all his sinful desires and deeds. Let Jesus deal with it. He already has. Come, drink of that stream of forgiveness that flows from His cross to you. Come the church, God's inn of mercy. Come to the ministry of forgiveness and healing, to your fellow priests clothed in Christ. Come, sons and daughters of Adam, no matter how great your sin, no matter how deep the stain, it's all washed away by the slain Lamb who lives and reigns.